Dedicated Website Support Plans
We form tailored services for you so that you can fulfill all your organizational needs. Our services include daily secure backups and constant security monitoring. We take care of your security and keep nasty intruders out. You can contact us in case of any kind of attack by intruders. We would get it fixed soon.
Website support includes many functions such as content updates, detailed monthly reports, small design changes. You can knock on our doors for small bug fixes, performance issues, design updates, and hosting issues.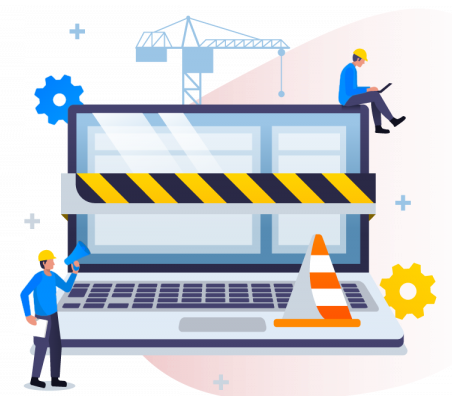 Redundant Backups
Site Modifications
Strategic Consultation
Data is the most important and sensitive asset for a business. In today's world, the number of attackers and hackers has increased exponentially. It becomes hard to keep a track of the security of the company's data and information. Our website support plans come into the picture. We offer daily, monthly and yearly data support services.
We will backup your website data, codebase, and files so that you can pay all your attention to widening your business base. We will choose multiple locations to ensure recovery of disaster during the toughest times.
Upgrading the website with time is important. Keeping up with time is a critical business strategy that all growth-oriented companies should follow. Template edits and site modifications can be easily done here. We will structure your functional elements to manage your website.
Cybit Solutions provides accessible and easily manageable modification strategies. Ask us for secured SSL encryption, dedicated account contacts, site monitoring, and navigation management.
You can trust us as a committed partner for your strategic web development. We collaborate with you to offer best practices, campaign planning, and related initiatives. If you are lacking the availability of a website plan then you need to buck up right now.
We are here to optimize your website performance, improve the reliability of your website. Our website experts would provide you recommendations and answer all your questions.