Portfolio
Stopfix brake actuation systems - proven, reliable, individual.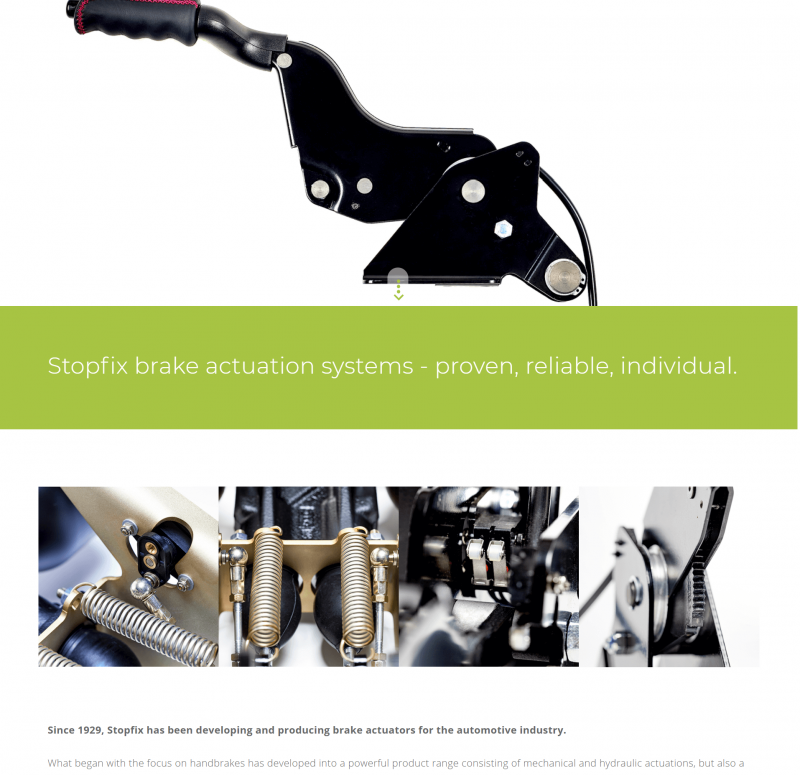 Stopfix-Bremse Schröter & Co. GmbH was founded in 1929 by Hans O. Schröter. The company developed and industrialized numerous parking brakes for cars and commercial vehicles, as well as special applications such as the parking brake for the Drachenfelsbahn in Königswinter am Rhein, which is still in daily use today.
This website was build in WordPress CMS.
WordPress

https://stopfix.de/